Are you ready
to transition to the new
BSB Training Package v7.0?
Get ready for BSB Training Package v7.0 with innovative and engaging business & management training content.
The teach out period for the old package ends in April 2022. We've created this handy guide to help you navigate the changes and transition your materials before it's too late!
We support modern Australian RTOs with leading-edge, hand-crafted course content. Teach your own way and keep students talking about their experience with you well into the future.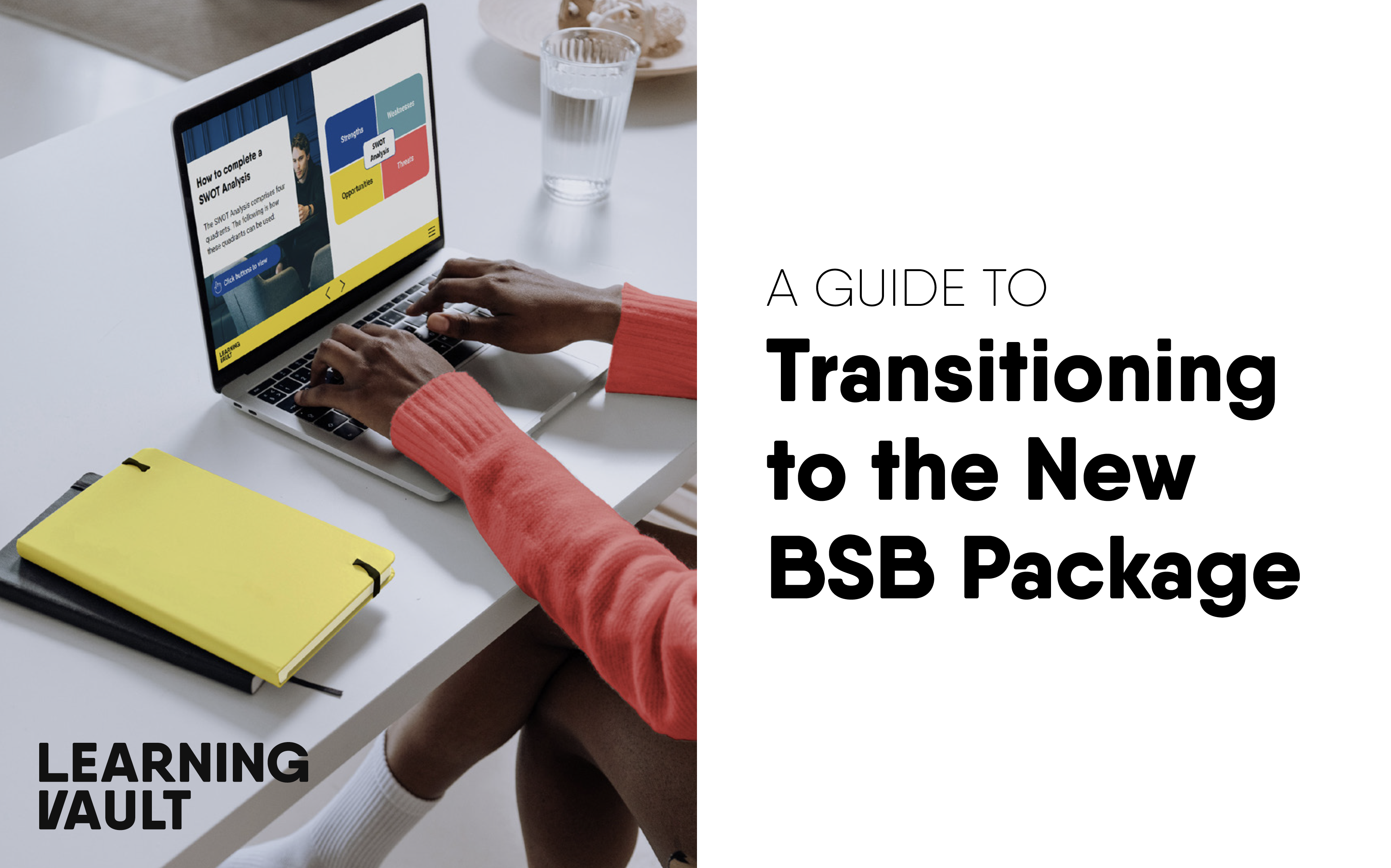 Download our Free Guide to Transitioning to BSB v7.0
Our Courses in Business, Customer Engagement, Leadership & Management are:
Developed with tightly mapped assessment tools making audits less stressful
Highly engaging with a visually appealing and user-friendly interface
Available on flexible licenses with payment plans available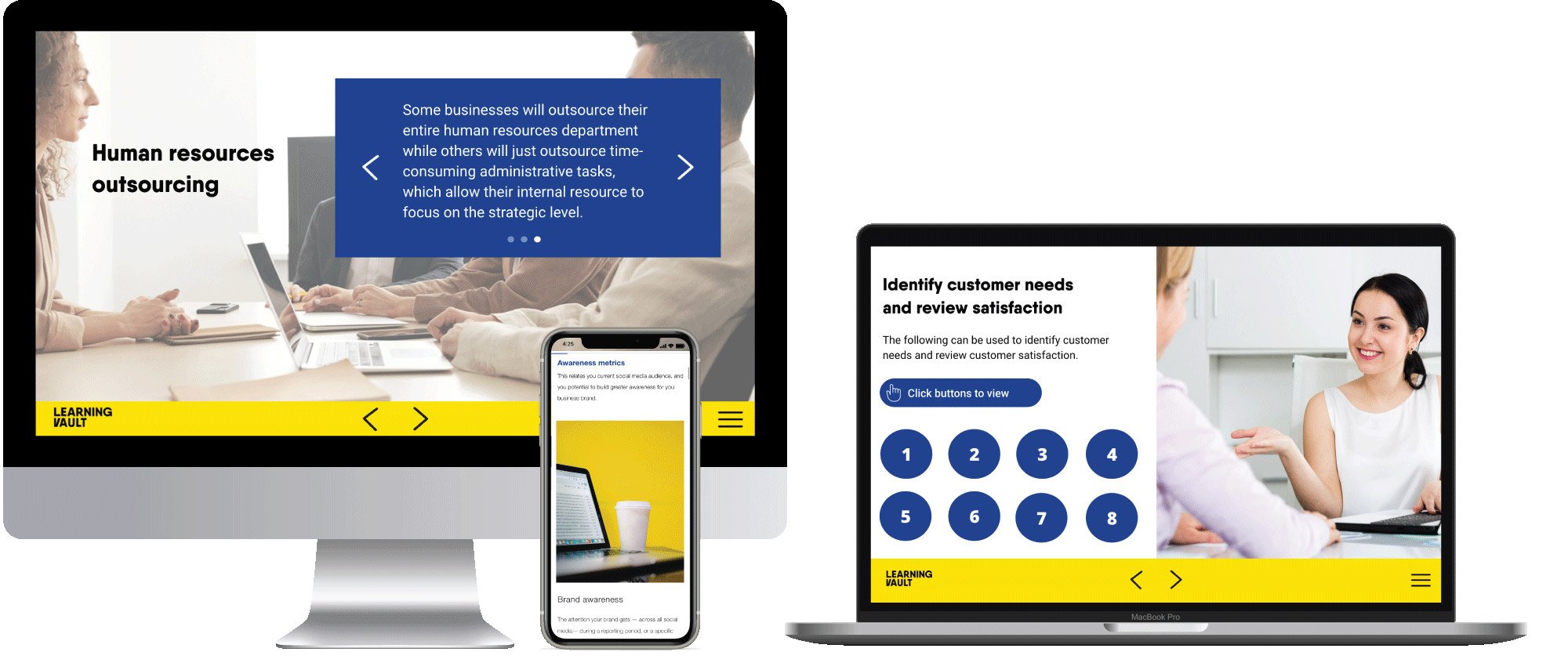 Why Switch to Learning Vault BSB Resources?
Highly engaging content
Learning should be fun and captivating! Our BSB training resources are interactive, and available across desktop and mobile devices.
Tightly mapped assessment
Our assessment tools are tightly mapped and benchmarked to ensure consistency and reliability of the assessment process.
Real-world scenarios
Immerse learners in a realistic, simulated environment using consistent characters and actual workplace documentation and templates.
Customisable
Make your mark by branding your resources with your organisation's own colours and branding.
Ready for 2021
Be ready to transition your RTO to the new BSB Training Package with the right materials at the right time. Our experienced team is here to guide you through the process of implementing the material in your LMS.
Flexible licences
Available on flexible licenses with payment plans available.
What's in Learning Vault's BSB Course Materials

:
Full immersion in a simulated environment to ensure that the student experience is centered around the vocational outcome
Assessments based on a simulated 'story' that takes learners through a variety of workplace roles and key business operations
Consistent characters and workplace objectives that provide interesting and practical experiences and application of skills
Extensive workplace documentation including policy and procedure, strategic and operational plans, workplace documentation and organisational financial records
Focus on human resources, strategic marketing, quality systems and organisational performance
Visually appealing and easy to use platform that provides variety in learning and assessment approaches
Practical assessment tools that require the 'application' of skills through the completion of appropriate workplace documentation and tasks
Tightly mapped assessment tools that ensure all aspects of the training package are covered, and easily identified for validation or audit
Clearly benchmarked assessment tools that ensure consistent and reliable assessment decisions
"I love working with Learning Vault. Their experience and dedication to ensuring an exceptional learning experience is why we continue to come back to them for our education and training needs." Katrina, Leading Foodservice Industry Organisation
Download our Free Guide to Transitioning to BSB v7.0